Electricity rates and deregulation are hot topics following the recent winter storm in Texas, with extra attention on Texas energy costs and how people can avoid high bills. 
Stories abound of people being charged $10,000 (and more!) for electricity use during the storm that occurred from February 13-17, 2021. An estimated $16 billion was added to bills as electricity prices leaped to $9 per kWh for 32 hours, which is about 75 times the state's January 2021 average of 12.69 cents. 
Texans have the power to choose which electricity provider supplies their electricity. Let's look at how and where customers can find the best electricity prices and how fixed-rate energy plans can protect you from unexpected price hikes. 
Why Use Powertochoose.org? 
The Public Utility Commission of Texas (PUC or PUCT of Texas) was founded in 1975 to regulate Texas electricity. Its primary roles are to protect consumers, increase competition in the state's electricity market where possible, and ensure high-quality service delivery.  
Texas has a deregulated electricity market, meaning rules and regulations are removed so private companies can bid to create, supply, or generate electricity. 
PUC created the Power to Choose website (available in Spanish and English) to help customers search energy providers and find the best electricity plan for their needs. In Texas, choosing a supplier is mandatory. If customers do not select one, then the state-operated ERCOT council assigns them one. 
Not all ZIP codes in Texas offer energy choices and different energy plans. In areas that do, you'll find a range of big energy suppliers like TXU, Trieagle, Oncor, and Gexa, as well as smaller electricity companies, too. 
Here are the steps to finding out if you can choose your electric company, and if you can, how to look for different plans and pricing.  
Save Money
With
Power To Choose
Energy rates vary across the United States. In 2019, the average electricity price per kilowatt-hour (kWh) was 13.01 cents nationally and 11.76 cents in Texas. 
The average U.S. residential electricity use in 2019 was 877 kWh per month, compared to 1,140 kWh in Texas. The average bill was $115.49 a month nationally and $134.07$134.07 in Texas.  
The Power to Choose website aims to reduce people's electricity bills by offering them a simple pricing comparison for Texas electricity. Price sensitivity is even more prescient in the wake of the massive price hikes people endured during the February 2021 winter storm. 
Do You Live in a Deregulated Area?
The very first step is to check if your property is in one of the deregulated areas in Texas. Many Texas cities are designated deregulated areas, including Houston, Dallas, Waco, and others. 
The quickest way to check is to visit powertochoose.org and insert your ZIP code into the ZIP code checker. A pop-up will inform you if you don't live in a deregulated area and cannot choose your electricity supplier.  
If you live in a deregulated area, the website will indicate that energy plans have been found. Once you know you are in a deregulated area, you need to gather more information to make the information displayed easier to understand. 
Before You Begin Search
ing for Low Rates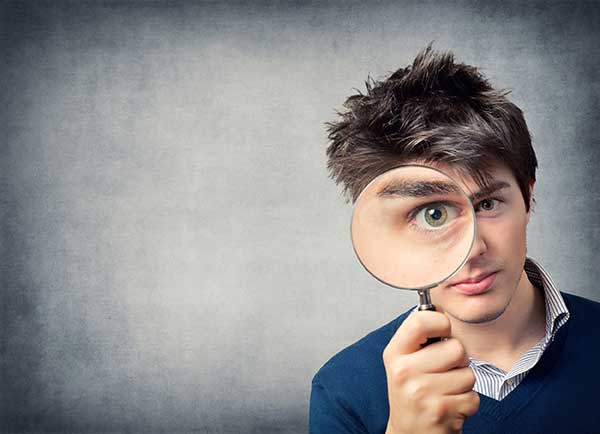 source
It's best to have the following pieces of information and considerations ready to help you find the best electricity plan and rates: 
Your

ZIP

code

.

 

Average monthly electricity usage in kilowatt-hours (kWh). This should be on your bill. If you're not sure, contact your

energy supplier

.

 

Current electricity rate plan, including the price paid per

kilowatt-hour

(kWh). Again, look at a recent bill, and if you're unsure, contact your energy supplier. Ask y

our current electric provider for your current plan's total electric rate per kilowatt-hour (kWh) based on a

1,000 kWh

average usage (not including taxes or non-recurring fees).

 

Think about contract length. Do you want a short-term or long-term agreement?

In general, you will get lower prices for more extended contracts but beware of

financial penalties for canceling early. Be clear and realistic about contract length because early contract termination can sometimes cost you more in the long run due to high

cancellation fees.

 

Read up on the various rate types: fixed-rate, variable-rate, and indexed (market-linked) rate. A

fixed-rate

offers greater peace of mind because the agreed-upon price remain

s the same throughout the contract.

 
See our Power to Choose page for more details. 
How the Power
To
Choose Website Works?
Here are the basic steps to get the powertochoose.org website to show you different electricity prices. 
Head to the website.

Enter your ZIP code. If no plans are available, you cannot choose your supplier.

If plans are available, you can choose to

"Narrow Your Search"

or

"View Plans."

Both lead to the same result

s screen but return various products, which you can later filter.
4a. Hit "View Plans" if you want to see ALL available plans. You can filter the offers list in two ways. The menu above allows you to sort by price, company, and % of renewable energy included. The filter to the left will enable you to add extra filters such as contract length, estimated use, company rating, and more. 
4b. Hit "Narrow Your Search" if you wish to filter results before displaying which plans are available. You'll need to add an estimated monthly use, plan type (fixed, variable, indexed), and contract length in months. You can add more filters through the filter menu to the page's left, hitting 'refresh results' when satisfied with your new settings. 
Read on to understand more about the results you see on the powertochoose.org search tool. 
Types of Electricity Plans
The type of electricity plan you choose must be a critical part of your decision process. There are advantages and disadvantages to all of them. A well-chosen and well-suited electricity plan is a great way to save money on electricity bills.  
Fixed-rate plans: These plans offer a stable price over the contract length, making your electricity bill more predictable because the cost per kilowatt-hour remains the same over an agreed-upon period. Be sure to know your electricity usage. Fixed-rates often come with a minimum electricity usage level. You could be charged a higher rate than advertised if you don't meet that minimum. Most of these plans have a termination/cancellation fee. 
The Power to Choose website, by default, doesn't show fixed-rate plans with special requirements such as lower prices in the summer or at certain times of the day or night. Only look at these plans if you are very sure of how much electricity you use every month, and when.  
Be aware that fixed-rate plans can vary, albeit very rarely. Tax rises, ERCOT changes, and more can enforce price changes. 
Variable-rate plans: Variable is the opposite of the fixed-rate plan. Your electricity rate can vary from month to month and can go up as well as down, so there is a risk. People on variable-rate plans had issues with high bills during the February 2021 storm. Keep in mind that the price you see on Power to Choose will be the opening rate, and it will most likely change the next month.  
In months and times of high electricity production, you will most likely pay lower rates, and in other months you may pay more. A fixed-rate contract wouldn't have led to massive electricity bills during exceptional incidents like the February storm. These are flexible energy plans and easier to change providers, often without fees, but always check first. 
Indexed-rate plans: Similar to a variable rate, an indexed-rate plan price fluctuates up and down but is usually linked to a public index. For example, the kilowatt-hour price could link to ERCOT's wholesale electricity price. Be sure to ask how (and when) the company notifies you of changes.  
Extra Electricity Plan Considerations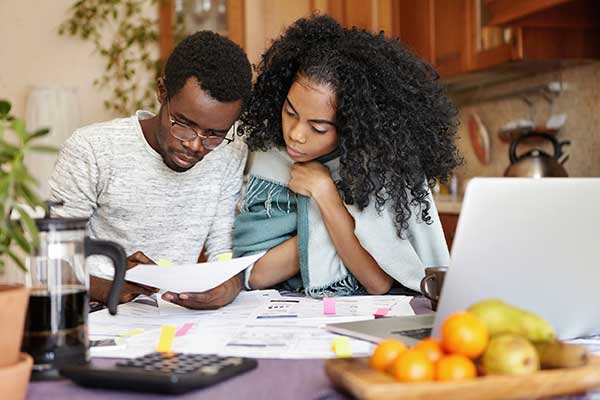 source
It's vital to know how much electricity you use. Many offers stipulate minimum usage levels. If you opt for a minimum usage price that requires 1,000 kWh used per month and fall short, the electricity supplier may charge you a higher rate because you haven't fulfilled your minimum usage requirement. 
With any of these contracts, pay special attention when the contract is due for renewal. Some electricity companies will switch you to a different energy plan as soon as your deal ends, often with higher prices. Be proactive and get in touch with your energy supplier before your contract runs out. 
When you move, most energy companies do not charge fees if you continue with them — but do check. Canceling your current contract early while you stay in the same place usually does incur cancellation fees. 
Some energy plans will show a percentage of renewables, indicating how much of the electricity you use will be supplied from renewable energy sources. Other deals are marked "new customers" and are not available to that company's existing customers. 
The deals list the company offering them and often have a name to distinguish them from competitors, such as "Green Deal" or "Easy Saver No. 9."  
Electricity prices can be lower at night due to lower demand. Some companies offer a Time Of Use (TOU) discount for people who use more electricity at these off-peak times. You need to be certain of the time you use energy to take these offers. 
Check our Power to Choose guide for more information. 
What Is an Electricity Fac
t
s Label?
After completing a search, you will notice a "Fact Sheet" and "Terms of Service" hyperlink to the right of the screen. These both click open to new windows. Terms of Service takes you to a long, legal description of the offer.  
The Fact Sheet leads you to what is known as an Electricity Facts Label (EFL). An EFL outlines all the specific details of a Texas electricity plan so people can easily compare offers. These typically include: 
The

price charge for electricity used in kilowatt-hours (kWh).

 

Base charges, a fixed monthly fee to cover the cost of delivering the service.

 

Any delivery charges, which is the cost of maintaining the delivery network, also called the TDSP. This charge is the

same for your area and has a per kWh section and a fixed-fee amount, too.

 

Length and expiration date of the contract.

 

Early termination fees. Companies want to offer low prices but similarly want you to fulfill your contract, so cancellation fees protect t

hem.

 

Charges for breaking the contract.

 

Type of plan, e.g., fixed-rate, variable-rate, or indexed.

 

Payment methods accepted.

 

Any other charges, fees, and taxes.

 
At the top of every Electricity Facts Label is the Average Price Per kWh for 500, 1,000, and 2,000 kWh in your area to help you compare price plans. 
What Else Do You Need
To
Know?
Once you start looking at various plans, stop to think before you commit. The Power to Choose website recommends asking yourself the following so you can make the best comparison between the offers and providers: 
What is the kilowatt-hour price based on 1,000 kWh monthly usage?

What's included? Check for electricity cost, tr

ansmission and distribution charges, and any other fees.

Is it a fixed-rate, variable-rate, or an indexed offer? Can it change, and if yes, by how much and when?

How long is the contract if there is one?

Is a deposit required? If so, how much?

What payment options are there — automatic deductions, cash, online?

What happens when my contract expires?

What if I miss a payment?

Is there a penalty if I break the contract?

For those with renewable electricity generation capability, does

the company have a buy-back plan? What are the terms?
You Have the Power
To
Choose the Best Fixed-Price Plan
Texas energy is a deregulated market, bringing competitive advantages to many households that can choose their electricity supplier. Selecting the right energy plan, supplier, and price involves some research and thought about your finances and electricity use. Power to Choose is a fantastic tool for viewing many electricity suppliers. 
Texans might be feeling a little vulnerable about energy supply and the rising costs following the giant storm of February 2021. Appropriate fixed-price plans — well-researched and suited for your needs — could be the best option for customers wanting pricing peace of mind. 
Brought to you by energysavings,com
All images licensed from Adobe Stock.
Featured image: