For many people in the state of Texas, choosing an energy supplier is mandatory. For nearly 20 years now, Texas has been home to the nation's largest deregulated energy market, with almost 85% of the state managed by ERCOT. A few of the major cities that have deregulated areas include Houston, Fort Worth, and Dallas.   
Consumers in any Texas deregulated areas who don't select their own electrical companies are assigned one by the state-operated Electric Reliability Council of Texas (ERCOT). Fortunately, it's now easier than ever for those of you just getting into the game to find the best electric company and energy plan for you.  
With the free Power to Choose (PTC) comparison tool, you can look at various electrical services from one convenient website. This simplifies the process and also allows you to do an apples-to-apples comparison between each electric company. You can filter by pricing, terms, renewable energy options, and more to hone in on the plans that meet your specific requirements.   
Join us as we unmask the definition of deregulation and provide a general understanding of electrical contracting. Then, we'll show you how to use the PTC tool best to help you compare electrical services and find the optimal energy plan for your needs. 
What Is a Deregul
ated Energy Market?
Deregulation opens the Texas electricity market up to competitive electrical contractors, which brings you choices. We often refer to this as retail choice or customer choice. Your ability to choose encourages electric companies to offer affordable, innovative products and services because they're competing against retail electricity marketers, or alternate suppliers, for your business. As a result, most Texans have the power to select the energy plan that best suits their needs from any of the electrical contractors that service their area. 
What Role Do
Alternate Suppliers
Play in a Deregulated Energy Market?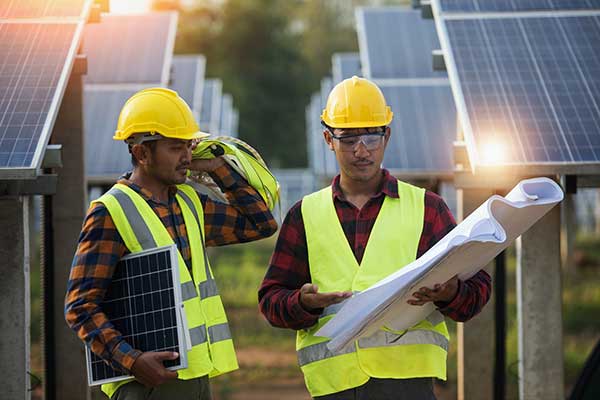 source
An alternate supplier does not own the power lines responsible for delivering electricity to consumers. Instead, they may have an agreement with the distribution utility that owns the lines. For example, some specialty contractors can access renewable energy sources for electricity generation in addition to traditional resources like coal and natural gas. So, it may benefit a local utility that doesn't have this access to partner up with an alternate supplier.  
Regardless of which electricity plan you decide to purchase, your area's distribution utility is the one that delivers the electricity to your meter, and they charge for that service. This means you could receive a single bill from your chosen electrical company that includes all of your electricity, showing additional costs itemized separately. Or, you could receive dual billing, where the two companies each send separate bills for their services.  
What
Duties Might Electr
ical Contractors Perform?
An electrical contractor is a company that hires electricians and contracts them out to help other companies with various types of electrical construction projects or construction services. The construction industry heavily relies on electrical contractors to aid in the installation and maintenance of electrical systems.   
From office buildings, houses, bridges, and highways to other specialized areas of work that are typically involved in the construction process, electrical contracting plays a considerable role in completing construction projects.  
For example, electrical contractors could be electricians who take on a project manager role or technicians who work on high-voltage power lines or substations. Additionally, electrical contractors could work on design-build projects or install electrical systems, security systems, heating, ventilating, and air conditioning (HVAC) systems. Any project that relies on the expertise of electrical services could require an electrical contractor. 
What Is Power to Choose?
Power to Choose is the official website of the Public Utility Commission of Texas (PUCT, or PUC of Texas). This unbiased website is available to all Retail Electricity Providers in Texas to list their electricity plans. There is no fee for the providers or site users that take advantage of this tool. The intention is to allow Texas residents the ability to quickly compare all offers available in their area on one side, so it's easy to choose the best electric plan for their individual needs. 
How to Get Started Using the Power to Choose Tool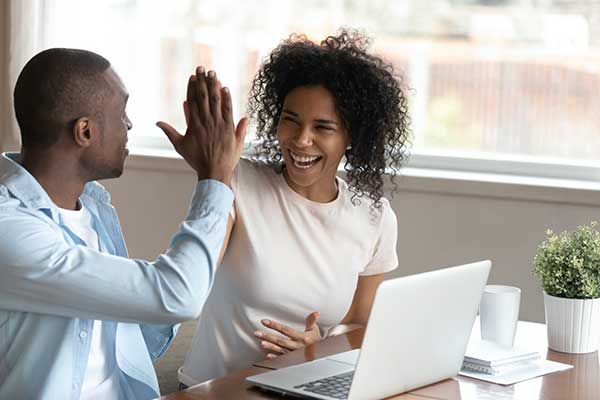 source
At EnergySavings.com, we're here to help you understand your energy choices better. We believe that deregulated energy should work for the consumers, not against them. Understanding your energy choices will allow that to happen. 

Our free comparison tool allows you to explore some of the choices available in your area. The Public Utility Commission of Texas has certified the suppliers listed on the site to provide electricity in the competitive Texas areas.  
Each provider offers multiple plan options, allowing you to work around your budget and potentially even save some money. You can look for plans that include renewable energy credits or other perks and promotions, such as discounted hours, included maintenance, or rewards programs.   
Suppose you're in an existing contract with your current provider. In that case, you'll want to find out if there are penalties for breaking the agreement. If so, it may be beneficial to wait until the contract term expires. You can find this information on your Terms of Service agreement or with a quick call to your current electrical service provider. Either way, shopping around will help you become aware of your options both now and in the future.
Step 1: Find Out if You're Eligible
The first step is to learn if you're even eligible for energy choice. While not all zip codes in Texas offer energy choice and energy plan options, most do. To find out if you reside in an area that allows you to choose your electric company, simply enter your zip code and hit the view plans button. 
Step 2: Enter the Energy Marketplace
You entered your zip code which brought you to the energy marketplace. Here, you have access to information on a variety of the energy plan options for your area. With your past electricity bills and a calculator in hand, it's time to take advantage of your Power to Choose. Enjoy this opportunity to find a competitive electricity plan that's going to best suit your specific needs. Here's how you'll proceed when using the Power to Choose website:  
Step 3: Customize Your Search
Click on "narrow your search" or "view results." You'll then receive a prompt to answer a series of questions to help determine which types of plans match your preferences. Questions may include things like:  
How much electric

ity do you tend to use on average?

This is where having your past electric bills comes in handy. You can use them to calculate your estimated average monthly usage. If you're unsure, you can choose "I don't know."

 



What plan types are you interested in?

Th

e primary three are fixed-rate, variable-rate, and indexed-rate when it comes to plan types. There is an explanation of each provided for you. You can select as many plan types as you'd like to.

 



How long of a contract would you prefer?

Typically, non-contracted plans or shorter plans give you the most flexibility. In contrast, more extended contracts give you more financial security. If you're undecided on your preference, you can enter a large ra

nge, like zero to 24 months. The choice is yours.

 
Step 4: Narrow Down the Results Even Further
On the left-hand side, you'll see a column where you can continue to whittle down your search results or make changes to the answers you gave earlier. Additional options include:  
Price per kilowatt-hour (kWh)

 

Pre-paid plans

 

Time of use plans

 

Renewable energy

 

Company ratings

 

Electric companies

 



Every time you make any adjustments to the left-hand column choice, click the "refresh results" button to see your new options. 
Step 5: Choose Your Ideal
Supplier
and Plan
Take some time to compare the options presented to you. After you've decided on a plan or two that interest you, click the "fact sheet" link and any other links provided. Carefully look over the information to make sure the terms suit your specific wants and needs. That's it! In as little as five easy steps, you've found your ideal provider and energy plan. 
How Do I Switch
?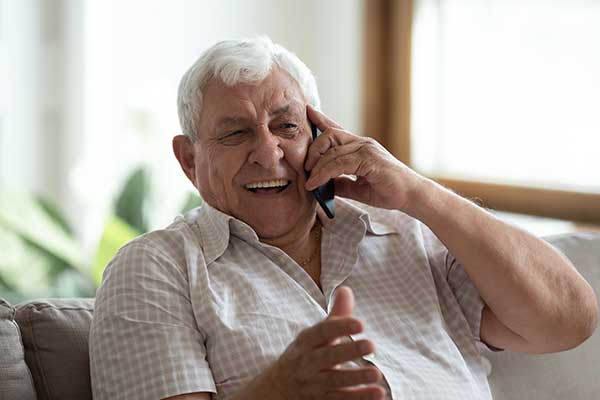 source
Once you've gone through this process and have chosen your new retail energy provider, making the switch is easy. Simply contact the new company that you've selected to let them know you'd like to switch. You may even be able to sign up online. Each offer provides a phone number or a "sign" up button for you.   
Once you've completed your sign-up, you'll receive a Terms of Service agreement, which acts as your new service contract. You typically have around three business days to cancel the agreement without penalty (if your Terms of Service has a cancellation penalty). Be sure to review it carefully as soon as you receive it.   
You should also receive a notification from ERCOT confirming your change request. Congratulations! Within seven business days, your new plan should be active.   
If I Choose a
New
Supplier
, Will My Service Be Interrupted?
Many consumers share the very reasonable concern that if they switch suppliers, they'll experience an interruption in service. If you fit into that category, you can rest easy because the answer to the question above is no.   
Changing to a new supplier will not result in an interruption in your electrical services. Furthermore, since your electricity comes from the same place regardless of whom you choose as your provider, your reliability won't be affected either. 
Are
You Ready to Choose Your
Retail Electricity Provider
?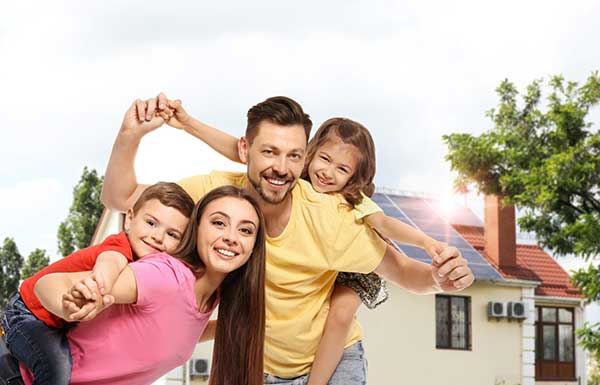 source
You deserve the best. Without the proper tools, choosing the right electrical services can be stressful. Skip the stress and let us help guide you through the process.  
Our affiliates have more than 20 years of experience in the retail industry, so we can make it easy to find a new retail electricity provider. It's never been easier to compare electrical companies and see your energy choices.
Brought to you by energysavings,com
All images licensed from Adobe Stock.
Featured image: